Yvonne Butler is an artist and a fine art photographer. Butler started her exploration of drawing and painting at an early age, and she was encouraged by her elementary school teachers to pursue an art career. Much more recently, Butler has devoted more and more of her waking hours to creating and painting new, mostly abstract pieces in acrylics and mixed media, on canvas and other substrates. She also works with various graphic design tools and instruments to develop geometric, architectural, and graphic work that tend to salute the Bauhaus movement.
Butler is an accomplished photographer, with work published in magazines and online, exhibited in shows and galleries, part of private colletions, and now part of a virtual museum exhibit at the Griffin Museum, Massachusetts.
Butler's fine art photography work covers abstractions, street and humanist travel photography, black-and-white photography, close-up/macro photography, seascapes and landscapes, and architectural design. Butler has developed a body of work that explores new ways to present color and action, while also exploring unique possibilities, particularly while on her frequent travel to Cuba and other tropical nations, as well as nature areas of the world.
Butler also works on photo essays and photo illustrations of special subjects, such as African and Asian Cultures, Nature, People of the World, and the study of jazz musician greats around the world.
Butler has an extensive background in photo tour production and direction; international and national workshop series directorship; and teaching and lecturing on photography in these workshops and tours. Most notably, Yvonne was the Creator/Developer of the Shutterbug Magazine national Digital Photo Workshop series back in early 2001 and directed the program for four years. In the new digital decade, she also taught photography for two summers on Visual Arts Faculty at the prestigious Fine Arts Work Center in Provincetown, Massachusetts. Her work has been exhibited in various US states and galleries, and now resides in private collections; her work has also been published in various media, including Shutterbug, eDigitalPHOTO, Petersen's, and other major magazines.
Butler has extensive international experience and expertise. She has traveled on business and for pleasure to over 60 countries worldwide since 1972, many of them several times, has lived and worked abroad in Europe, and has had extended stays in Africa and Asia. She has had extensive training and experience in international peace and understanding. She has developed, funded, filled, and directed numerous workshops and tours since 1978.
Butler has a Master of Science degree in Information Systems, Graduate School of Engineering, Northeastern University (MA) and she has completed two years of a three-year doctoral studies program in Communication, University of South Florida. Her Bachelor of Science in Education was earned at Rhode Island College, where she completed several elective courses in art and mathematics.
Book Concept Developer/Co-Author, RAW WORKFLOW FROM CAPTURE TO ARCHIVES: A Complete Digital Photographer's Guide to Raw Imaging (Focal Press), by Philip Andrews, Yvonne J. Butler and Joe Farace, August 2006. (This is a highly technical book for advanced and professional photographers and graphic artists.) (English, French, Chinese)
Editor and Co-author, THE ADVANCED DIGITAL PHOTOGRAPHER'S WORKBOOK: Professionals Creating and Outputting World Class Images (Focal Press) by Yvonne J. Butler et al, May 2005. (This book covers all aspects of digital imaging and printing.) (English, Spanish, Polish)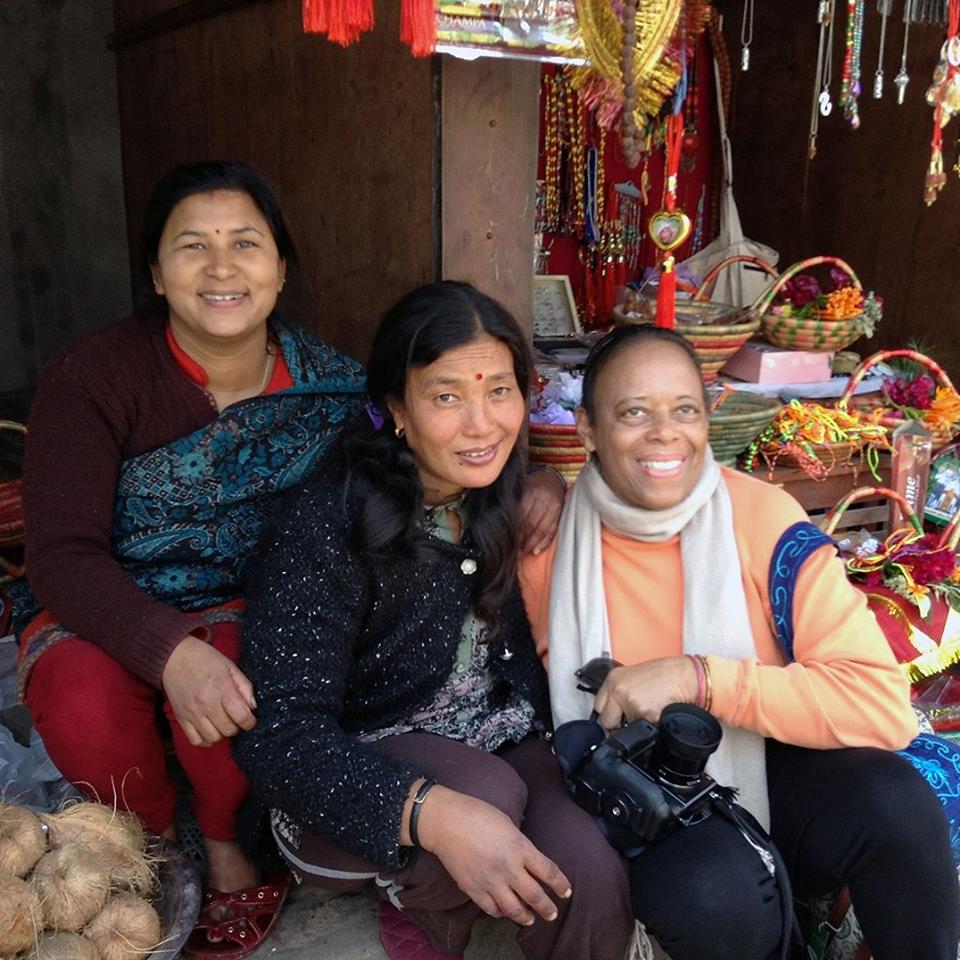 Yvonne Butler, Kathmandu, Nepal
January-February, 2017